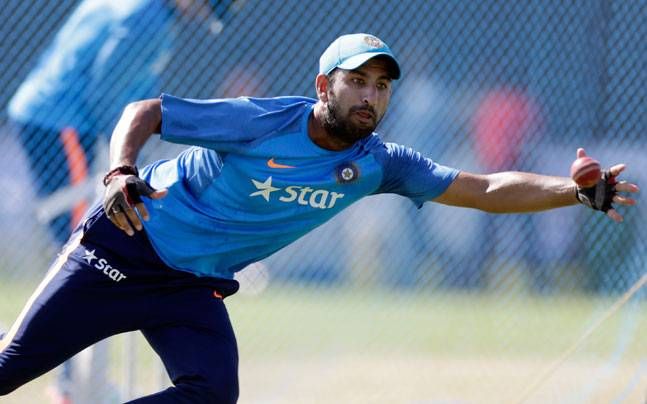 He was the chief architect in India's consecutive series wins but Cheteshwar Pujara missed out on an IPL contract as he was overlooked by all the eight IPL franchises.
However, Pujara, a Test match specialist and India's rock in the whites said that he barely watches the IPL on television and that he has no regrets.
"It's either practice or fitness training almost the entire day and it can't be cricket 24 hours. The switch-off happens in the evenings, when I'm with family or friends. That's why I don't watch IPL on TV, not because I'm not part of it. I watch occasionally, mostly if someone else is watching," Pujara told the New Indian Express.
Recounting his tremendous performance in the last 13 Test matches, Pujara admitted that he failed to convert the starts into bog knocks.
"It's fantastic to have contributed to the team's success, but I thought I gave away my wicket too many times. There were starts that I couldn't convert. I've to improve in this area. I'm known to get big hundreds and have got them since my junior days."
Pujara hasn't played in the IPL since the 2014 season and the Saurashtra batsman said that he is not bothered by what he is earning in relation to other players.
"Many wanted India to win, the Australia series was tough," he said.
"To have done well in those matches and gained the respect of teammates and oppositions brings about a satisfaction that can't be matched. The feeling that comes from performing when the team needs you to can't be compared. I don't want to talk about how much others are earning or doing. What I've earned is precious to me," he signed off.