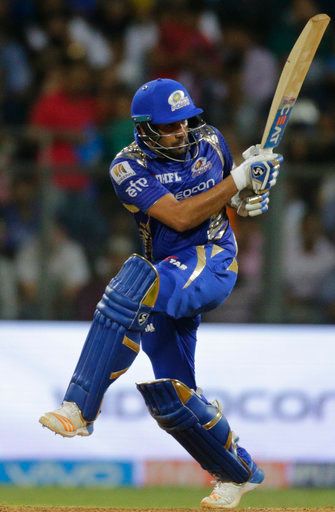 Kolkata
: Mumbai Indians skipper Rohit Sharma said that his team wanted to finish the group stage on a high and that they are ready for the playoffs. Mumbai beat Kolkata Knight Riders at the Eden Gardens to claim the top spot as Kolkata missed out on the No.2 position.
"We spoke of finishing on a high. We wanted to play the brand of cricket we spoke about. Very happy," Rohit said at the post match presentation party.
Mumbai made as many as five changes and Ambati Rayudu rightly responded with a match-winning half-century.
"Today proved we have a great bench strength. It can be frustrating to sit out, but all of them have been proven match winners. This was the perfect example of playing a perfect game. They were going at 10 an over but we kept picking wickets. We were sticking to our plans, we didn't panic. When the batsmen go after the bowlers like that, it can be hard to keep calm but everyone executed well. It's a little tournament we have to play now, the playoffs," Rohit said.
Gautam Gambhir rued the fact that his batters went a little harder at the target and that they need to improve their batting.
"With the kind of wicket this was, this was chaseable. Had one of the batsmen batted till the end, we would've got there. Just irresponsible shots, batsmen were trying to throw their bats at everything," Gambhir said.
"I thought to restrict them to 174 was an unbelievable effort. I thought we were trying to chase this down on 10-12 overs. We were a batsman short. We need to pull up our socks. If we bat like this it doesn't matter if we're in the Playoffs or not. Got to bat better."