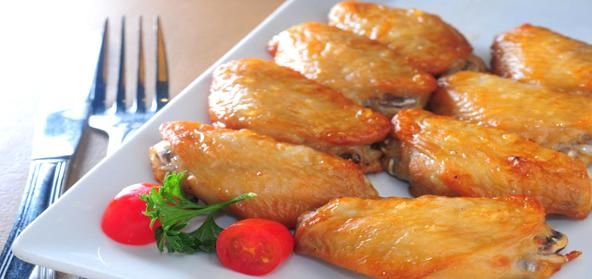 Ingredients
:
4 whole Chicken breasts, split, skinned and boned
3 tbsp. Butter or margarine
3 tbsp. cheese spread
2 tsp. minced Onion
1 tsp. salt
1 tsp. ajinomotto
2 tsp. chopped Green chillies
¼ cup Butter or margarine, melted
1 cup cheddar cheese crackers
1 ½ tbsp. taco seasoning mix
How to Make Fiesta Chicken (Microwaved)
:
Flatten each chicken breast and keep aside. In a small bowl, beat together butter and cheese spread until well blended.
Mix in onion, salt, ajinomotto and chillies. Place a portion of the mixture at one end of each chicken piece, dividing evenly.
Roll up each piece, tucking in ends to completely enclose filling. Fasten rolls with toothpick, or twine.
Dip each roll in melted butter to cover, then coat with mixture of crackers and taco seasoning mixture.
Arrange rolls in 12 x 8 x 2 inch baking dish. Cover with waxed paper.
Microwave on high or full power for 8 to 10 minutes, rotating dish ½ turn every 4 minutes, until done. Let stand 5 minutes before serving.